Crispin Murray's weekly Aussie equities outlook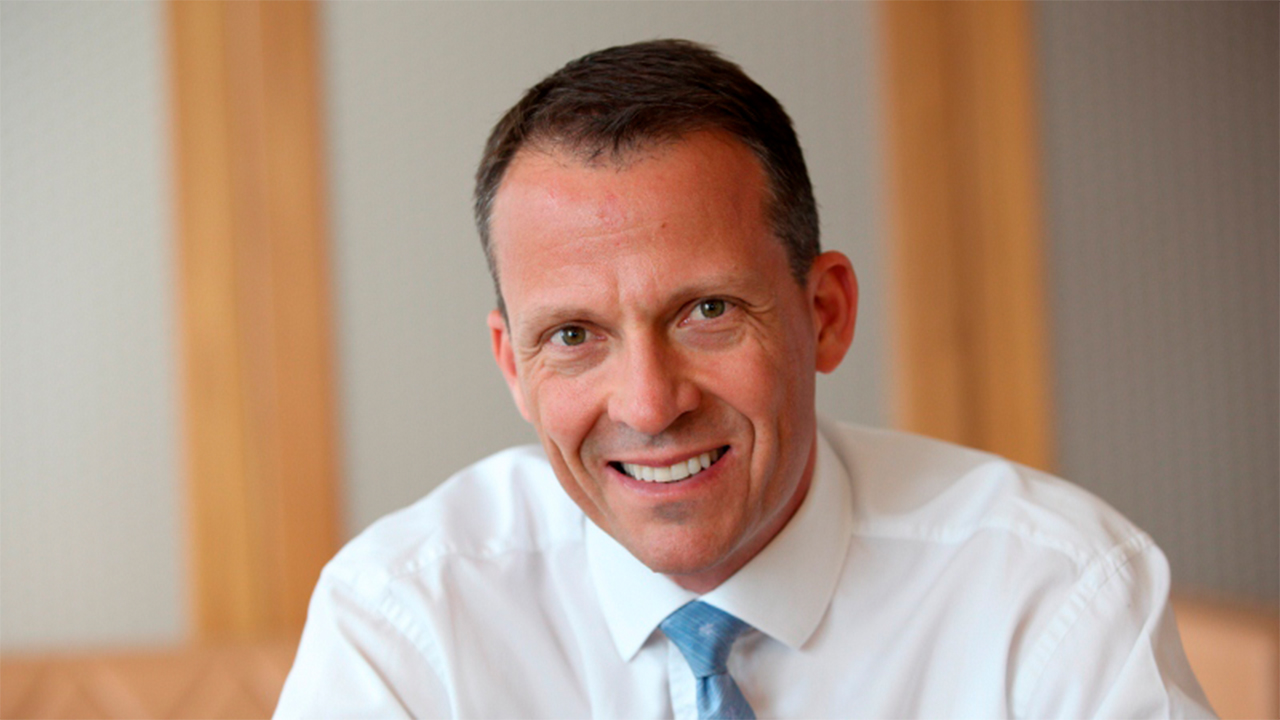 Here's what's influencing Australian equities this week according to Pendal's head of equities Crispin Murray (pictured above). Reported by portfolio specialist Chris Adams.
Equity markets experienced strong gains last week as positive news on the Pfizer vaccine outweighed a continued surge in US Covid cases.
Real-time data indicates higher US case numbers are starting to have an economic impact. There is a risk this could accelerate.
Lead indicators point to a rapid increase in hospitalisations next week, which could lead to renewed lockdowns in the US.
At this point investors continue to focus on the vaccine and potential for policy support to offset the impact of lockdowns. The S&P/ASX 300 gained 3.6% and is now down only 1.43% year-to-date. The S&P 500 was up 2.21%.
There was a significant rotation from momentum to value last week.
Latest vaccine developments
Pfizer announced interim results of its vaccine trial which show an efficacy rate of 90%. This means the number of infections in the vaccine group was 90% different to the placebo group.
This is much better than expected and has material implications for the time it could take to effectively suppress the virus. A 75% efficacy rate could take 6-to-12 months to see suppression, while this could be cut to a couple of months with a 90% rate.
Questions remain. We do not know how it performs on more severe infections. We also don't know how long the vaccination remains effective — although observations of the immune response suggest it should work for at least a year.
There is some concern about distribution given the vaccine needs to be kept cold. Pfizer plans to retain control of the distribution process. They will make and freeze the vaccine at -70 degrees Celsius and ship it in dry ice, keeping it stable for 15 days. Once at a destination it can be stored at 2-8 degrees, keeping it stable for five days.
This is a positive development. There are expectations the data could be ready for emergency FDA approval by the end of November.
Expect Moderna to report its trial interim results early this week. They have already said the threshold of infection numbers in their vaccine group has been met. Moderna's vaccine could trigger a more durable immune response than Pfizer's.
Covid outlook
The vaccine news was critical because it appears the US is facing a surge in hospitalisations and deaths.
Daily new cases rose 40% last week versus a 20% gain the previous week. Given a sharp drop in daily new cases in places like France, where lockdowns are in place, the US is now in line with the EU in these terms.
Total US patient count is now above the peak during the summer wave, although cases are more evenly distributed across the country this time. The test positivity rate has climbed above 10% for the first time since May.
There are reports of issues with testing capacity, which can lead to delays in turnaround time and an under-reporting of case numbers.
Hospitalisations typically lag case number trends by a week, suggesting we could see a surge in the next few days. Some 26 States are now at their highest levels of hospitalisations and 17 are at their peak level of Covid-related ICU patients. ICU capacity remains reasonable in most States. This must be watched in coming weeks.
Localised restrictions are in place in Chicago and in Utah. A number of States have reduced bar opening hours and the size of gatherings. Any signs of capacity strain are likely to trigger more restrictions.
There is concern about the potential impact of Thanksgiving-related travel.
With the rise in cases, the US is seeing early signs of activity slowing — notably in retail and preparedness to leave home. Company and retail surveys have ticked down in recent weeks, as have consumer sentiment indicators.
The impact of greater restrictions is a key risk. As it stands today, markets seem of the view that lockdowns can quickly control the spread and that policy measures and an imminent vaccine can smooth the economic impact.
Markets outlook
The vaccine announcement lifted equities last week alongside oil, iron ore and copper. Bonds and gold sold off.
The US equity market is now up just shy of 10% for the month and is looking over-bought on some measures.
There is potential for some volatility or a technical correction brought on by rising case numbers. Last week there was a strong rotation away from momentum to value – by some measures the biggest ever intra-day move in that regard.
The Australian market is almost back to flat for 2020. We remain positive on the domestic outlook, given the combination of stimulus and border re-opening.
Pendal is an independent, global investment management business focused on delivering superior investment returns for our clients through active management.
Find out more about our investment capabilities: https://www.pendalgroup.com/about/investment-capabilities
Contact a Pendal key account manager: https://www.pendalgroup.com/about/our-people/sales-team/  
This article has been prepared by Pendal Fund Services Limited (PFSL) ABN 13 161 249 332, AFSL No 431426 and the information contained within is current as at November 16, 2020. It is not to be published, or otherwise made available to any person other than the party to whom it is provided.
This article is for general information purposes only, should not be considered as a comprehensive statement on any matter and should not be relied upon as such. It has been prepared without taking into account any recipient's personal objectives, financial situation or needs. Because of this, recipients should, before acting on this information, consider its appropriateness having regard to their individual objectives, financial situation and needs. This information is not to be regarded as a securities recommendation.
The information in this article may contain material provided by third parties, is given in good faith and has been derived from sources believed to be accurate as at its issue date. While such material is published with necessary permission, and while all reasonable care has been taken to ensure that the information in this article is complete and correct, to the maximum extent permitted by law neither PFSL nor any company in the Pendal group accepts any responsibility or liability for the accuracy or completeness of this information.
Performance figures are calculated in accordance with the Financial Services Council (FSC) standards. Performance data (post-fee) assumes reinvestment of distributions and is calculated using exit prices, net of management costs. Performance data (pre-fee) is calculated by adding back management costs to the post-fee performance. Past performance is not a reliable indicator of future performance.
Any projections contained in this article are predictive and should not be relied upon when making an investment decision or recommendation. While we have used every effort to ensure that the assumptions on which the projections are based are reasonable, the projections may be based on incorrect assumptions or may not take into account known or unknown risks and uncertainties. The actual results may differ materially from these projections.