Pendal evolves multi-asset fund to be more socially responsible
PENDAL is placing higher importance on sustainability factors in its Multi-Asset Target Return Fund amid growing need for liquid sustainable alternative assets in balanced portfolios.
Watch a short video above to hear our Head of Multi-Asset Michael Blayney explain the move.
PENDAL is increasing consideration of sustainability factors within the existing investment process of its Multi-Asset Target Return Fund, in response to the growing need for liquid sustainable alternative assets in balanced portfolios.
Pendal's Multi-Asset team collaborated with Regnan — Pendal's in-house ESG research, advisory, and engagement firm — to examine the impact of a stronger focus on sustainability and ESG on risk-adjusted returns.
The research project was led by industry veteran Michael Blayney, who heads up Pendal's Multi-Asset investment team.
"This is a first for a real return multi-asset fund in Australia and provides investors with more diverse options that factor in social and environmental outcomes over long term time horizons," Mr Blayney said.
The fund aims to provide a return of 5 per cent per annum above the Australian Consumer Price Index (gross of fees and tax) over rolling five-year periods. There will be no change to this objective, or to the existing fee structure for clients.
The fund will continue to generate returns and reduce risk by blending a highly active asset allocation process with both active security selection and top-down relative value strategies. A greater focus on ESG and sustainability will underpin these sources of return.
A powerful combination of changes in consumer behaviour, stakeholder expectations, and regulatory intervention, we believe, will significantly influence earnings and asset prices across all asset classes in the next decade and beyond.
Of course, we have already seen ample research that shows the outperformance of stocks with stronger ESG credentials.
A landmark Oxford University research report identified a positive correlation between sustainability and good financial performance in 80 per cent of studies analysed.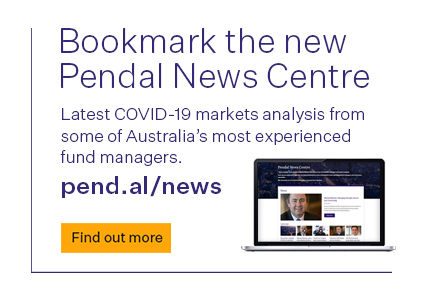 "Our analysis found that negatively screened companies are in sectors more susceptible to adverse regulatory changes or the loss of a social licence to operate," Mr Blayney said.
"Furthermore, we will favour sustainable implementation with positive impacts where possible."
Sustainable investing has become the fastest-growing part of the investment management industry.
Pendal has offered sustainable diversified funds via its Sustainable Conservative and Sustainable Balanced Funds launched by the Bankers Trust group in 1984 as the BT Australia Charities Trust.
Since then we have continued to enhance our consideration of ESG issues, in both fundamental analysis as well as specific strategies.
"We see this type of fund transformation part of the new way of investing where you can target positive returns plus achieve better outcomes for society," said Richard Brandweiner, CEO of Pendal Australia.
Michael Blayney leads Pendal's Multi-Asset team.
Pendal is an independent, global investment management business focused on delivering superior investment returns for our clients through active management.
Find out more about our investment capabilities:
https://www.pendalgroup.com/about/investment-capabilities
Contact a Pendal key account manager:
This video has been prepared by Pendal Funds Services Limited (Pendal) ABN 13 161 249 332, AFSL No 431426 and the information contained within is current as at 15 June 2020. It is not to be published, or otherwise made available to any person other than the party to whom it is provided. This video is for general information purposes only, should not be considered as a comprehensive statement on any matter and should not be relied upon as such.
It has been prepared without taking into account any recipient's personal objectives, financial situation or needs. Because of this, recipients should, before acting on this information, consider its appropriateness having regard to their individual objectives, financial situation and needs. This information is not to be regarded as a securities recommendation. The information in this video may contain material provided by third parties, is given in good faith and has been derived from sources believed to be accurate as at its issue date.
While such material is published with necessary permission, and while all reasonable care has been taken to ensure that the information in this video is complete and correct, to the maximum extent permitted by law neither Pendal nor any company in the Pendal Group accepts any responsibility or liability for the accuracy or completeness of this information.
Pendal is the responsible entity and issuer of units in the Pendal Multi-Asset Target Return Fund ARSN: 623 987 968 (the Fund). A Product disclosure statement is available for the Fund (PDS) and can be obtained by calling 1800 813 886 or visiting www.pendalgroup.com. You should obtain and consider the relevant PDS before deciding whether to acquire, continue to hold or dispose of units in the Fund. An investment in the Fund is subject to investment risk, including possible delays in repayment of withdrawal proceeds and loss of income and principal invested.
Performance figures are calculated in accordance with the Financial Services Council (FSC) standards. Performance data (post-fee) assumes reinvestment of distributions and is calculated using exit prices, net of management costs. Performance data (pre-fee) is calculated by adding back management costs to the post-fee performance. Past performance is not a reliable indicator of future performance.