Susheela Peres da Costa: How COVID-19 put the spotlight on ESG
The COVID-19 crisis underlines the importance of considering Environmental, Social and Governance factors when investing. Regnan's head of advisory Susheela Peres da Costa expains why in this interview with online business channel Ausbiz.com.au.
Watch the video above or read this transcript:
AUSBIZ.COM.AU INTERVIEWER: We were speaking earlier about Environmental, Social and Governance (ESG) and it was pointed out that in this crisis ESG is still front of mind — perhaps more for the social impact than the environmental impact. Is that how you see it?
SUSHEELA PERES DA COSTA: Absolutely. Often during more ordinary times it's the social factors that get short shrift. But as a result of this pandemic we've become very alert to things like the working conditions in factories that might be making our protective gear or protective equipment in factories far away.
We've become quite alert to the working conditions for people who are essential workers in the community, who we need to be healthy, and be able to be willing to continue to put themselves at the service of the community in times that are quite difficult.
These are just some examples of social issues.
INTERVIEWER: Do you see a real opportunity when it comes to ESG principles and gauging a company's compliance when it comes to supply chains? Most people say supply chains are not going to look anything like they did pre-COVID.
SUSHEELA PERES DA COSTA: Yes, one of the really interesting things is that in boom times we tend to see efficiency as a good in itself.
Very often the idea of just-in-time inventory or very short supply chains where we've taken as many costs as possible out of the ultimate cost of a product is seen as a good thing.
But really efficiency comes at the expense of resilience and a little bit of redundancy is often a good thing.
It allows you to make changes as you need and to modify areas of risk that might come offline. That goes for pandemic conditions, but it applies equally to a flood or a fire or even a trade embargo that happens in different parts of the world and can affect supply chains that we've come to rely on.
These types of trade-offs are parts of ESG that are typically under-appreciated. We get headlines around things like climate change and modern slavery — ESG issues that the community is aware of — but they are the tip of the iceberg.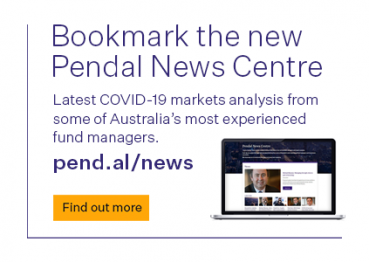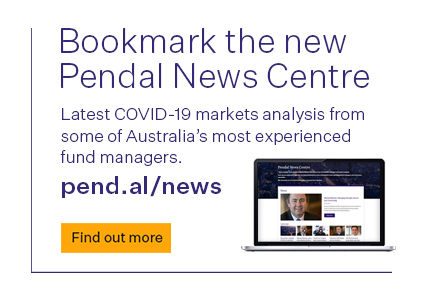 There's a significant amount that's less amenable to media interest during good times, but very, very apparent when anything goes awry.
The ultimate goal of ESG is to look a little bit further ahead and a little bit wider in your field of view than what's typically in focus for business and investment.
Being able to widen that view and lengthen that horizon allows you to make better investment decisions for the long term.
INTERVIEWER: That's a really good point. Even ESG as it stands — the E being first — [means] everyone talks about the environment as if that is front and center. But … where is that [capital] being deployed? Which part of that ESG is it trying to move to?
SUSHEELA PERES DA COSTA: It's more about taking everything into account. One of the interesting things about ESG is we're quite focused on labelling categories within ESG, for example the environment or supply chains.
But actually a lot of these issues interact with each other. Understanding how that can alter the shapes of economies, alter business profits and alter investment returns, is some of what ESG seeks to highlight.
To give an example, we might commonly hear about things like a business being a heavy emitter of carbon. But that may ignore the fact that it is also exposed to physical risks of climate change.
When you put those together, you can see  how they might interact. 
For instance, it might be after a season of bushfires that the community is more alert to climate change and more ready for regulation that limits carbon emissions. 
The contingency plans a company makes to deal with one of those possibilities could be derailed by the other.  
It's really the interaction of many of these kinds of risks that form some of the biggest areas of potential risk for ESG. And of course also the biggest opportunities in addressing them.
INTERVIEWER: Are you seeing lots of positive forward momentum on this front in Australia? Are there plenty of opportunities, plenty of companies that you can hitch your bandwagon to because you truly believe they're getting it?
SUSHEELA PERES DA COSTA: Momentum has been really strong. We've been talking to companies at Regnan since the early 2000s. The degree to which they are understanding and impounding the ESG ideas into their own business strategies and business models has never been swifter.
It's actually quite an exciting time for people to be working on those projects inside companies and investors.
There are always pockets of laggards and that's a reality that investors need to work with. But there are some interesting opportunities out there too.
Susheela Peres da Costa is head of advisory at Regnan, a global leader in long-term value, systemic risk analysis and responsible investment advice. Last year Pendal appointed a London-based impact investment team to launch a Global Equity Impact strategy in late 2020.
Regnan is wholly owned by Pendal Group.
This article has been prepared by Pendal Fund Services Limited (PFSL) ABN 13 161 249 332, AFSL No 431426 and the information contained within is current as at May 14, 2020. It is not to be published, or otherwise made available to any person other than the party to whom it is provided.
This article is for general information purposes only, should not be considered as a comprehensive statement on any matter and should not be relied upon as such. It has been prepared without taking into account any recipient's personal objectives, financial situation or needs. Because of this, recipients should, before acting on this information, consider its appropriateness having regard to their individual objectives, financial situation and needs. This information is not to be regarded as a securities recommendation.
The information in this article may contain material provided by third parties, is given in good faith and has been derived from sources believed to be accurate as at its issue date. While such material is published with necessary permission, and while all reasonable care has been taken to ensure that the information in this article is complete and correct, to the maximum extent permitted by law neither PFSL nor any company in the Pendal group accepts any responsibility or liability for the accuracy or completeness of this information.
Performance figures are calculated in accordance with the Financial Services Council (FSC) standards. Performance data (post-fee) assumes reinvestment of distributions and is calculated using exit prices, net of management costs. Performance data (pre-fee) is calculated by adding back management costs to the post-fee performance. Past performance is not a reliable indicator of future performance.
Any projections contained in this article are predictive and should not be relied upon when making an investment decision or recommendation. While we have used every effort to ensure that the assumptions on which the projections are based are reasonable, the projections may be based on incorrect assumptions or may not take into account known or unknown risks and uncertainties. The actual results may differ materially from these projections.