Richard Brandweiner: Why we're seeing big demand for responsible investing
Our Pendal's Chief Executive Officer, Australia, Richard Brandweiner discusses why the way we invest can make a big difference to the world around us.
Watch the video above or read the transcript below.
TRANSCRIPT
My name is Richard Brandweiner, and I'm the Chief Executive of Pendal in Australia.
These are very challenging times, but they remind us of just how interconnected our world is, how our economy and our financial markets are intrinsically linked to our human ecosystem.
Also how important it is, the decisions that we make, and how we treat other people, what the ramifications are. That's perfectly true with our capital and our wealth as well.
The way we invest can make a big difference to the world around us and importantly the world into which we, or our children, are going to retire.
And that's one of the reasons why we're seeing such extraordinary growth in sustainable and ethical investing.
Consumers are increasingly demanding different things from their service providers. It's no longer just about what product or service you provide, it's also important how you go about it.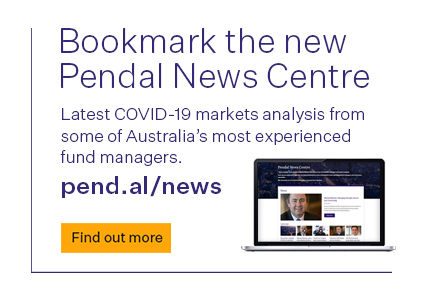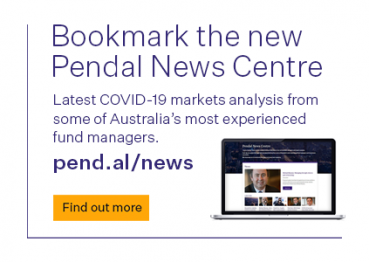 Impact investing, in particular sustainable and ethical investing, has become the fastest-growing part of the investment management industry.
Pendal has been in this space for a long time. We launched our first ethical fund back in 1984 and more recently we fully acquired a business that we helped establish called Regnan.
It's one of the leading institutional providers of ESG research, engagement services, and advisory work.
We're very keen to support you in the journey towards an increasingly sustainable capital system and towards empowering your clients to invest in positive ways that make them proud, together with growing their wealth and their family's wealth.
Thank you.
Pendal is an independent, global investment management business focused on delivering superior investment returns for our clients through active management.
Find out more about our investment capabilities.
Regnan is a global leader in long-term value, systemic risk analysis and responsible investment advice. Last year Pendal appointed a London-based impact investment team to launch a Global Equity Impact strategy in late 2020.
Regnan is wholly owned by Pendal Group.
This video has been prepared by Pendal Funds Services Limited (Pendal) ABN 13 161 249 332, AFSL No 431426, and the information contained within is current as at 15/04/20. It is not to be published, or otherwise made available to any person other than the party to whom it is provided. This video is for general information purposes only, should not be considered as a comprehensive statement on any matter, and should not be relied upon as such. It has been prepared without taking into account any recipient's personal objectives, financial situation, or needs. Because of this, recipients should, before acting on this information, consider its appropriateness having regard to their individual objectives, financial situation, and needs. This information is not to be regarded as a securities recommendation. The information in this video may contain material provided by third parties, is given in good faith and has been derived from sources believed to be accurate as at its issue date. While such material is published with necessary permission, and while all reasonable care has been taken to ensure that the information in this video is complete and correct, to the maximum extent permitted by law neither Pendal nor any company in the Pendal Group accepts any responsibility or liability for the accuracy or completeness of this information.