Energy pioneer Alfen is paving the way for electric vehicles and renewable energy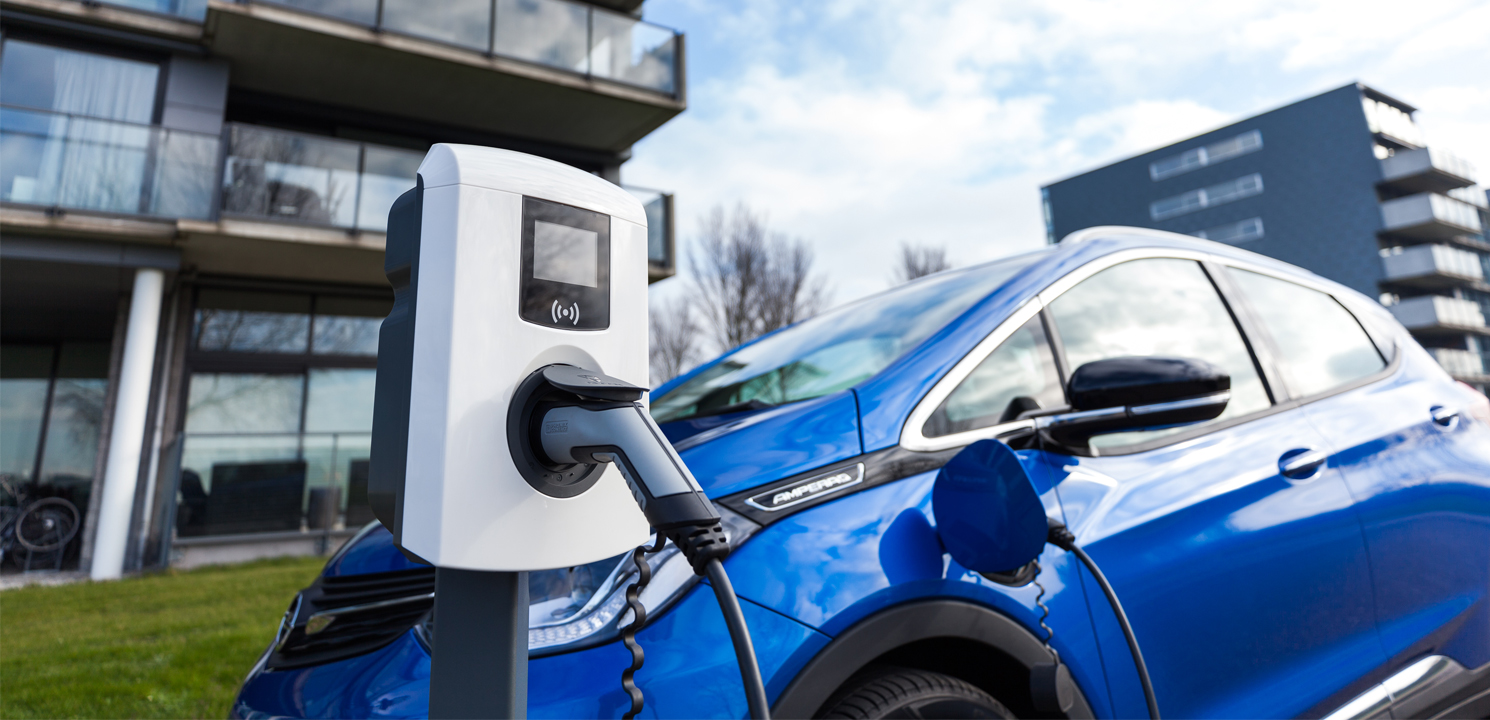 Regnan's Global Equity Impact Solutions Fund invests in mission-driven companies we believe are well placed to solve the world's biggest problems.
THE RISE of renewable energy is one reason for hope in the battle against climate change.
Electric vehicles — and their gradual replacement of cars powered by internal combustion engines — is an important part of this story.
Transport accounts for 14 per cent of global greenhouse emissions. Electric vehicles also reduce pollution which triggers health problems and premature deaths.
However, the transition to renewable energy poses new challenges.
For example, the grid infrastructure finds it difficult to deal with renewable energy because most of it comes from intermittent sources.
Also, many countries lack sufficient charging points for electric vehicles.
An energy pioneer with new solutions
Regnan's impact investment team aims to outperform the broad global equity market over the long term by investing in companies that provide solutions for the world's growing sustainability needs.
One of those companies is Netherlands-based Alfen which has a long history of developing market-leading products based on its expertise in electricity.
The Dutch energy pioneer has a central role in the energy grid as a builder of transformer substations, energy storage systems, electric vehicle charging stations and other products and services.
The business invested early in electric vehicle charging (from 2008) and energy storage (2011), and has now built a competitive advantage in these fields.
Alfen's transformer substations provide millions of households and companies with energy, while thousands of electric vehicles make daily use of its charging stations.
How Alfen solves energy problems
Alfen makes storage systems that solve the problem of intermittency. This allows power produced by renewable energy to be saved until electricity consumers need it.
This also makes the electricity grid more stable by reducing the unpredictability and volatility of total power generation.
It's a huge market. Some €40 billion ($A65 billion) must be invested into the grid across Europe in coming years to keep pace with renewables expansion, according to the European Commission.
Alfen also makes charging points for electric vehicles, which will greatly boost their use.
Over the next decade Europe will need to spend €20 billion annually on public charging points to decarbonise road transport, the European Federation for Transport and the Environment estimates.
Alfen helps solve the world's biggest problems
Regnan identifies companies such as Alfen using the 17 United Nations Sustainable Development Goals (SDGs) and their 169 underlying targets as an investment lens.
The SDGs are a 15-year plan to end poverty, protect the planet and improve the lives and prospects of everyone, everywhere.
In 2019 the UN called for "a decade of ambitious action to deliver the goals by 2030.
"Evidence shows that investing in the SDGs makes economic sense, with estimates highlighting that achieving the SDGs could open up US$12 trillion of market opportunities and create 380 million new jobs," the UN says.
Drawing on the SDGs and their targets, Regnan's investment team has built a comprehensive, proprietary investment framework – the Regnan SDG Taxonomy.
Alfen's activities are linked to two SDG targets for 2030:
SDG target 7.2: Substantially increase the share of renewable energy in the global energy mix
SDG target 11.2: Provide access to safe, affordable, accessible and sustainable transport systems for all

Find out more
Regnan is a responsible investment leader with a long and proud history of providing insight and advice to investors with an interest in long-term, broad-based or values-aligned performance.
For more than 20 years our pioneering analysis has changed the way investors and businesses think about value creation and their wider responsibilities to society.
Building on that expertise, in 2019 Regnan expanded into responsible investment funds management, backed by the considerable resources of Pendal Group.
The Regnan Global Equity Impact Solutions Fund invests in mission-driven companies we believe are well placed to solve the world's biggest problems.
Managed by a four-person investment team based in London, the fund aims to outperform the broad global equity market over the long term by investing in companies that provide solutions for the growing, unmet sustainability needs of society and the environment.
Regnan Global Equity Impact Solutions Fund is distributed in Australia by Pendal and in the UK and Europe by J O Hambro.
Australian investors: Contact Jeremy Dean at Jeremy.Dean@Regnan.com
Information for UK, European and other international investors: www.regnan-johcm.com
This article has been prepared by Pendal Fund Services Limited (PFSL) ABN 13 161 249 332, AFSL No 431426 and the information contained within is current as at December 02, 2020. It is not to be published, or otherwise made available to any person other than the party to whom it is provided.
This article is for general information purposes only, should not be considered as a comprehensive statement on any matter and should not be relied upon as such. It has been prepared without taking into account any recipient's personal objectives, financial situation or needs. Because of this, recipients should, before acting on this information, consider its appropriateness having regard to their individual objectives, financial situation and needs. This information is not to be regarded as a securities recommendation.
The information in this article may contain material provided by third parties, is given in good faith and has been derived from sources believed to be accurate as at its issue date. While such material is published with necessary permission, and while all reasonable care has been taken to ensure that the information in this article is complete and correct, to the maximum extent permitted by law neither PFSL nor any company in the Pendal group accepts any responsibility or liability for the accuracy or completeness of this information.
Performance figures are calculated in accordance with the Financial Services Council (FSC) standards. Performance data (post-fee) assumes reinvestment of distributions and is calculated using exit prices, net of management costs. Performance data (pre-fee) is calculated by adding back management costs to the post-fee performance. Past performance is not a reliable indicator of future performance.
Any projections contained in this article are predictive and should not be relied upon when making an investment decision or recommendation. While we have used every effort to ensure that the assumptions on which the projections are based are reasonable, the projections may be based on incorrect assumptions or may not take into account known or unknown risks and uncertainties. The actual results may differ materially from these projections.