Michael Blayney: reopening trade means rethinking asset allocation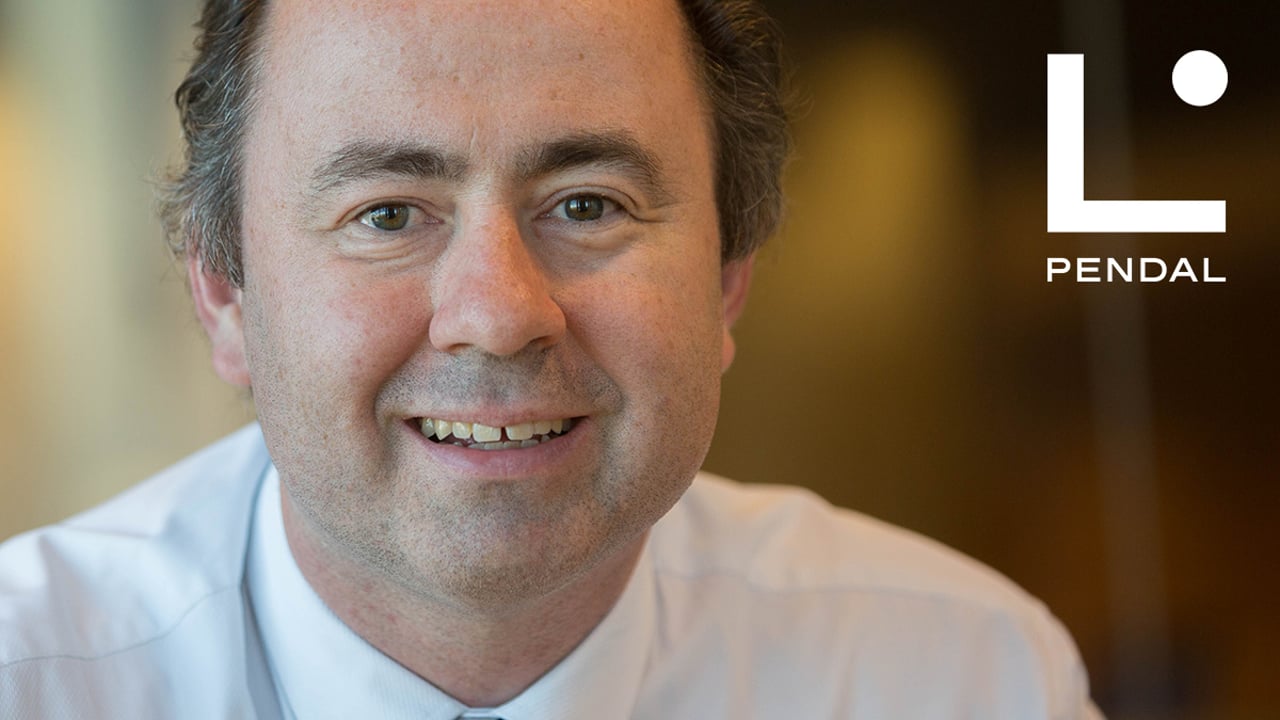 Where are the opportunities for investors as trade re-opens post-pandemic? Here's a quick overview from Pendal's head of multi-asset Michael Blayney (pictured).

EQUITY markets in developed economies have run hard. Wall Street is trading close to record highs.
The local S&P/ASX200 is heading the same way. European share markets have been trending higher since November last year.
So where are the opportunities for investors? Is the bull run petering out, or is there still plenty of steam?
"Obviously markets have run incredibly hard and the recovery has been fast," says head of Multi-Asset at Pendal, Michael Blayney.
"And there's still lots of positive cyclical factors. There's all this massive fiscal spend. You've got easy monetary policy and there's a boost to confidence from vaccines and the potential reopening of economies."
But — and it's a big but — valuations are nowhere near as attractive today as they were a few months back, Blayney says.
"Some things are getting quite expensive. Australian equities are on the marginally expensive side.
"There's always a margin of error so we're not at the point where we'd do any serious underweighting. But the opportunity to buy things cheap is behind us."
It's the same story in many developed markets.
"US large caps have been expensive for a while," Blayney says. "They have been the clearest beneficiary from the stay-at-home trade. It will take time, but as the economy reopens and the recovery picks up, you might see a bit of a rotation [into US equities] but the starting point is quite expensive.
"A lot of the European markets have rallied pretty hard as well," he says. "The United Kingdom still stands out as the value market in that region."
Opportunities in Emerging Markets
There are a handful of opportunities in emerging markets, such as Mexico, but the gorilla amid those economies is China, accounting for close to 30 per cent of the emerging markets index.
"It's run pretty hard and starting to look pretty expensive as well. There's not as many opportunities in China as in other emerging economies," he says.
The Shanghai Composite has easily matched the performance of most of the major equity markets in 2021 and is trading around five-year highs. Robust economic data is underpinning the investor buying.





With opportunities harder to come by, it might be time for investors to rethink their allocation to equities, Blayney says.
"We are not at a point where people should run for the hills and sell everything. It is nothing like that. But it is appropriate for people to start thinking about lightening up, particularly from equities that have run hardest."
"There are still some opportunities. With cash rates virtually zero, it's very hard to put a meaningful part of a portfolio in cash. So you need to look for options. Some of the listed real assets – listed REITS (Real Estate Investment Trusts) for example – are still reasonably cheap," he says.
"We have an overweight [view] because REITS will be beneficiaries of the re-opening of the economy. There are still a few structural headwinds, particularly around shopping centres, but people are heading back to the office.
"They haven't rallied as hard as other parts of the market and we are at this point of incredibly low yields. So people will go: where can I find some income?"
The "re-opening trade"
Critical is the roll-out of the vaccination program in Australia and elsewhere. If successful, economies will pick up again and real assets should benefit. In investor parlance, it's the "re-opening trade".
"REITs have decent yields backed by real assets. You might see a bit of inflation which people have been forecasting for a long time. It hasn't happened yet, but the ingredients of fiscal and monetary stimulus are there," Blayney says.
"You've seen inflation flow through to house prices already. Who would have thought in a recession and with rising unemployment you'd get a pop in house prices?"
What about outside equites and real assets?
"Australian and US bonds look better than they did a month or two ago," Blayney says. "But they could go a bit lower over the remainder of the year. There is a one in the front of the yield, and they can at least give a decent return over cash."
"But investors need to be looking at high-grade bonds because with a lot of the high-yield stuff, you are just not being paid for the risk you are taking."
Blayney says, candidly, that there just aren't as many attractive opportunities in the market at the moment.
As a result, multi-asset funds need to be thinking about the relative value of assets.
"It might be large caps versus small caps. We've put on a couple of positions like that. It's very difficult for a retail investor to do that unless they take on a multi-asset fund like ours," he says.
"A lot of the opportunities now are in relative trades. Even if you think about value stocks, which were smashed by COVID-19 and were trading on low price-to-earnings multiples.
"That tailwind isn't quite as strong. Even in growth assets, the opportunity is more around relative value opportunities," he says.
"It's really a relative value opportunity now, rather than the great buying bonanza that it was back in March and April."
About Michael Blayney and Pendal's Multi-Asset capabilities
Michael Blayney leads Pendal's multi-asset team.
Michael has more than 20 years of investment management and consulting experience. He was previously Head of Investment Strategy at First State Super and head of Diversified Strategies at Perpetual.
Pendal's diversified funds provide investors with a variety of traditional and alternative asset classes and strategies.
The team — which includes Stuart Eliot, Allan Polley and Rita Fung — manages our multi-asset portfolios with a focus on strategic asset allocation, active management and tactical asset allocation.
Find out more about Pendal's multi asset funds here
This article has been prepared by Pendal Fund Services Limited (PFSL) ABN 13 161 249 332, AFSL No 431426 and the information contained within is current as at March 03, 2021. It is not to be published, or otherwise made available to any person other than the party to whom it is provided.
This article is for general information purposes only, should not be considered as a comprehensive statement on any matter and should not be relied upon as such. It has been prepared without taking into account any recipient's personal objectives, financial situation or needs. Because of this, recipients should, before acting on this information, consider its appropriateness having regard to their individual objectives, financial situation and needs. This information is not to be regarded as a securities recommendation.
The information in this article may contain material provided by third parties, is given in good faith and has been derived from sources believed to be accurate as at its issue date. While such material is published with necessary permission, and while all reasonable care has been taken to ensure that the information in this article is complete and correct, to the maximum extent permitted by law neither PFSL nor any company in the Pendal group accepts any responsibility or liability for the accuracy or completeness of this information.
Performance figures are calculated in accordance with the Financial Services Council (FSC) standards. Performance data (post-fee) assumes reinvestment of distributions and is calculated using exit prices, net of management costs. Performance data (pre-fee) is calculated by adding back management costs to the post-fee performance. Past performance is not a reliable indicator of future performance.
Any projections contained in this article are predictive and should not be relied upon when making an investment decision or recommendation. While we have used every effort to ensure that the assumptions on which the projections are based are reasonable, the projections may be based on incorrect assumptions or may not take into account known or unknown risks and uncertainties. The actual results may differ materially from these projections.