Michael Blayney: how to value markets right now
Wondering how to value markets right now? Here our head of Multi-Asset Michael Blayney gives a quick overview using three key charts.
Watch this short video recorded at Michael's home office, or read the transcript below.
TRANSCRIPT
Hi, I'm Michael Blayney, Head of Multi-Asset at Pendal Group.
We've seen some very large falls in equity markets followed by a modest but sharp recovery. We've also seen very low cash rates and bond yields. The obvious question for investors is: "Where to now for portfolios?"
While it's natural to want to bail out after seeing large losses, we know that ultimately crises do pass — and for a long-term investor, valuations are one of the key determinants of long-term returns.
So we've got a few charts today looking at valuations.
On the first of these (below), we look at a measure of smoothed earnings relative to prices. We then compare this to the subsequent five-year return that was achieved historically when these price-to-earnings ratios or PEs were at these levels.
We've done this incorporating data from the US, UK, Japan, Germany, and Australia. 
What we observe from the chart is that when markets are very expensive, on average subsequent returns tend to be quite poor.
Indeed, you can see from the chart that when PE ratios started at a level of 30 or more, subsequent five-year returns on average were negative.
Conversely, low PE ratios have tended to correspond to strong subsequent returns.
In particular, when markets have been very depressed at PE ratios of 10 or less, subsequent returns have averaged almost 15% per annum.
At present, major markets are generally in the 10 to 20 range, with Australia, UK, Japan and Germany toward the lower end of the range — around 13 — and the US towards the upper end of the range.
On the second chart (below), we've shown our proprietary valuation indicators for equities. This is expressed as a Z score.
The best way to interpret it is that anything above 1 is quite cheap, anything above 1.5 is very cheap, and anything of -1 or worse is expensive or getting quite expensive.
Evaluation indicators incorporate a wide range of measures including through-the-cycle earnings, relativities to corporate bonds and forward-looking measures such as price-to-forward earnings.
We know brokers have started to cut forward earnings, but the level at which these cuts have occurred is nowhere near enough as yet. And we expect further revisions down to forward earnings.
As such, it would be logical to apply a haircut to these valuation measures.
However, even applying a sensible haircut to the valuation measures that come from our model, Australian equities still look reasonable valued and markets across Asia still look very cheap as does the UK and Germany.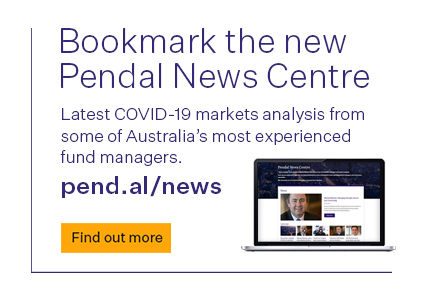 In the US, the S&P 500 was extremely expensive coming into this bear market. We see on the quantitative measures of value, it's now showing as being close to fair.
But we do need to factor in that earnings will almost certainly be revised down further and that US corporations have been buying back shares and increasing leverage significantly over the last decade.
As a result, we'd still be quite cautious on US large caps.
At the same time, real assets have fallen significantly in this market correction.
Many REITs globally now trade discounts to net asset value. Locally the A-REIT index trades at around a 25% discount to book value.
For a long-term, patient investor, this represents a very attractive entry point.
Turning to corporate bonds in our third chart, here we show the spread on US investment-grade corporate bonds spread through essentially the exit yield that you get for lending to a corporation rather than lending to a government (and taking on a degree of default and a liquidity risk).
Now, we note that even allowing for default rates in past deep recessions, these current spreads well and truly more than compensate investors for the risk that they're taking on.
The final thing is that in this downturn, while at times government bonds and equities have sold off together, for the most part government bonds have continued to play their role and have been diversifying to equity market risk.
While it's impossible to pick the exact bottoming markets, we do know that through market cycles a process of rebalancing to a long-term strategic asset allocation is one of the best ways to improve returns and reduce risk — with the natural benefit of a buy-low and sell-high approach.
So if investors do nothing else, rebalancing — ie selling some government bonds and topping up equity holdings in a strategic way — is a very sensible and prudent thing to do.
For investors who are able to tolerate a little bit more risk, there are some bargains to be had particularly REITs and Asian equities — and we've been buyers of those.
Overall, the key things now are not to panic, stay the course, and of course stay safe.
Thank you.
This article has been prepared by Pendal Fund Services Limited (PFSL) ABN 13 161 249 332, AFSL No 431426 and the information contained within is current as at April 3, 2020. It is not to be published, or otherwise made available to any person other than the party to whom it is provided.
This article is for general information purposes only, should not be considered as a comprehensive statement on any matter and should not be relied upon as such. It has been prepared without taking into account any recipient's personal objectives, financial situation or needs. Because of this, recipients should, before acting on this information, consider its appropriateness having regard to their individual objectives, financial situation and needs. This information is not to be regarded as a securities recommendation.
The information in this article may contain material provided by third parties, is given in good faith and has been derived from sources believed to be accurate as at its issue date. While such material is published with necessary permission, and while all reasonable care has been taken to ensure that the information in this article is complete and correct, to the maximum extent permitted by law neither PFSL nor any company in the Pendal group accepts any responsibility or liability for the accuracy or completeness of this information.
Performance figures are calculated in accordance with the Financial Services Council (FSC) standards. Performance data (post-fee) assumes reinvestment of distributions and is calculated using exit prices, net of management costs. Performance data (pre-fee) is calculated by adding back management costs to the post-fee performance. Past performance is not a reliable indicator of future performance.
Any projections contained in this article are predictive and should not be relied upon when making an investment decision or recommendation. While we have used every effort to ensure that the assumptions on which the projections are based are reasonable, the projections may be based on incorrect assumptions or may not take into account known or unknown risks and uncertainties. The actual results may differ materially from these projections.