How ESG tells us which companies are prepared for a crisis
The COVID-19 crisis has highlighted the critical role Environmental, Social and Governance factors play in evaluating companies.
Here Regnan's head of advisory Susheela Peres da Costa explains what investors should look for.
Watch this video or read the transcript below:
TRANSCRIPT
A lot of Environmental, Social and Governance (ESG) is about risk management. 
And at the beginning of every year when we get asked by the press what are the ESG themes that we're focused on for the year, we always resist answering because we don't really think about it as a fashion.
Instead, we're focused throughout on whether or not companies are prepared for whatever the world might throw at them — whether that happens to be a crisis in their own industry or the kind of global crisis we're seeing with COVID-19.
What we look for is whether or not there's appropriate attentiveness to the kinds of things that might become problems.  [We look for] appropriate resilience within the company's structures, especially its governance structures, to make sure the company's in a position to respond.
That means, for instance, having enough capacity on the board and enough skills on the board. [It means] directors who have enough time, so if a crisis is affecting a number of the companies they sit on — including the not-for-profits and others they might have responsibilities for — they're able to devote adequate time to making decisions on this company.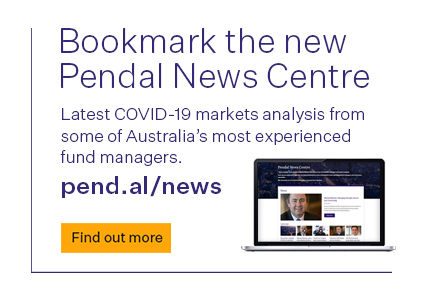 There's a whole range of factors like that that really speak to resilience and are in tension with the idea of efficiency.
One of the paradoxes in the corporate form is that efficiency often comes in tension with resilience. Optimising, by taking as many costs as you can out of the business, often leaves you with not enough capacity to respond when a crisis arises.
That crisis might, for instance, be a significant part of your workforce being unable to work because they're ill or because they're quarantined.
Or it might be that your directors don't have enough time to devote to the thorny problems they're facing right now.
Some of these things go to structures as well.
So having the right kinds of governance in place means people know who it is that needs to make a decision where the delegations sit.
All of these things can seem like overkill during normal times, but their metal is really tested when a crisis arises.
Susheela Peres da Costa is head of advisory at Regnan, a global leader in long-term value, systemic risk analysis and responsible investment advice.
Last year Pendal appointed a London-based impact investment team to launch a Global Equity Impact strategy in late 2020. 
Regnan is wholly owned by Pendal Group.
This article has been prepared by Pendal Fund Services Limited (PFSL) ABN 13 161 249 332, AFSL No 431426 and the information contained within is current as at April 20, 2020. It is not to be published, or otherwise made available to any person other than the party to whom it is provided.
This article is for general information purposes only, should not be considered as a comprehensive statement on any matter and should not be relied upon as such. It has been prepared without taking into account any recipient's personal objectives, financial situation or needs. Because of this, recipients should, before acting on this information, consider its appropriateness having regard to their individual objectives, financial situation and needs. This information is not to be regarded as a securities recommendation.
The information in this article may contain material provided by third parties, is given in good faith and has been derived from sources believed to be accurate as at its issue date. While such material is published with necessary permission, and while all reasonable care has been taken to ensure that the information in this article is complete and correct, to the maximum extent permitted by law neither PFSL nor any company in the Pendal group accepts any responsibility or liability for the accuracy or completeness of this information.
Performance figures are calculated in accordance with the Financial Services Council (FSC) standards. Performance data (post-fee) assumes reinvestment of distributions and is calculated using exit prices, net of management costs. Performance data (pre-fee) is calculated by adding back management costs to the post-fee performance. Past performance is not a reliable indicator of future performance.
Any projections contained in this article are predictive and should not be relied upon when making an investment decision or recommendation. While we have used every effort to ensure that the assumptions on which the projections are based are reasonable, the projections may be based on incorrect assumptions or may not take into account known or unknown risks and uncertainties. The actual results may differ materially from these projections.