Emerging Markets: which Latin American countries are in favour
There are some interesting differences among major Latin American countries that are important for emerging markets investors right now. Here senior portfolios managers James Syme and Paul Wimborne take a closer look, explaining which countries they favour and why.

WE believe growth metrics and policies designed to support growth are the key data points to track for markets — with stimulative monetary policies and attractive valuations present almost everywhere in the emerging world.
But we note some interesting differences in inflation dynamics among major Latin American countries.
Brazilian consumer price inflation, which ended 2019 at a 4.3% year-on-year increase, fell to a 20-year low of 1.9% in May 2020, recovering slightly to 2.1% in June.
Mexican consumer price inflation, which ended 2019 at 2.8%, rose to 3.3% by June.
Clearly there are some very different dynamics at play here. Why, and what does it mean for investors?

Firstly, both countries have had difficult coronavirus crises.
Brazil was third and Mexico sixth in total new cases for the two weeks to August 3, according to European Centre for Disease Prevention and Control figures. (USA and India were one and two. South Africa and Colombia were four and five).
Both countries have experienced very significant disruption to economic activity.
In Brazil, industrial production and retail sales to May were -21.9% and -7.2% respectively. In Mexico those figures were -30.7% and -23.7%.
Historically for both countries, the imported component of inflation has been volatile, driven at times by exchange rate volatility. The Brazilian real fell 28.1% against the US dollar in the first seven months of 2020. The Mexican peso fell 16.4%.
A closer look
With a deeper slowdown in Mexico (which should have eased demand pressure on prices), and a smaller fall in the currency, why has Mexican inflation proved so sticky?
A deeper look into the Mexican data shows a very stable core CPI rate (year-to-date the range has been 3.6%-3.7%, with declines in housing, non-food merchandise and services offset by significant price pressure in food merchandise).
The food, beverages and tobacco price index rose 6.6% in the year to June, which the central bank attributes to a reallocation of household spending and to disruptions in the supply of certain goods.
Spikes in food prices (up and down) are common in emerging markets. But they are typically short-lived as supply and demand adjust quite quickly.
The expectation of the Mexican central bank — and of many observers — is that policy interest rates could be cut in the second half of 2020.
The deputy governor of the central bank said recently: "In my personal opinion the cycle hasn't ended [and] we'll look to take our monetary stance to an expansive level in accordance with the current economic situation".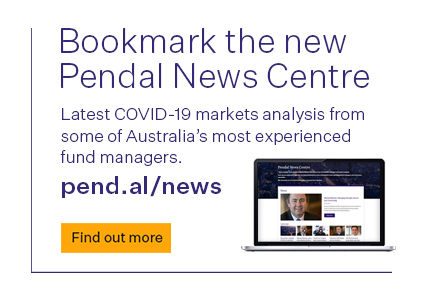 The central bank has cut rates from 7.25% at the start of the year to 5% at the last meeting. Under consensus expectations the rate will fall to 4.2% by the end of the year.
By comparison, Brazilian interest rate cuts may have been front-loaded this year, with a decline from 4.5% to 2.25% so far. Any additional rate cuts would be "small", the central bank's monetary policy committee said in the minutes of its last meeting.
Reflecting Brazil's extremely weak fiscal position, the minutes described current monetary policy as "close to the level from which further interest rate reductions could be accompanied by asset price instability".
There are a number of reasons why we (cautiously) prefer Mexico to Brazil at this time, including Brazil's difficult coronavirus statistics and extended fiscal deficit.
The outlook for monetary policy in the second half is another reason.
James Syme and Paul Wimborne are senior fund managers and co-managers of Pendal's Global Emerging Markets Opportunities fund.
Pendal is an independent, global investment management business focused on delivering superior investment returns for our clients through active management.
Find out more about our investment capabilities:
https://www.pendalgroup.com/about/investment-capabilities
Contact a Pendal key account manager:
https://www.pendalgroup.com/about/our-people/sales-team/