David de Ferranti: Offering security during uncertainty
Fixed income impact investment is a fast-growing but still relatively new segment of capital markets. Here Pendal portfolio specialist David de Ferranti (pictured above) takes a deep look at impact bonds.
This quarter we saw COVID-19 impact the way businesses organise physical workforces. Social distancing measures closed doors across industries such as the local cafe, a favourite hotel or the office foyer. Despite difficult and ongoing challenges posed by such restrictions, it is encouraging to see new doors opening for some of those most at risk in the current environment.
Those in need of more affordable housing options — such as disadvantaged youth, the homeless and victims of domestic violence — will be among the beneficiaries of significant proceeds raised by a social bond issued in Australia last month. The deal from the National Housing and Finance Investment Corporation (NHFIC) amounted to A$562 million. It was the largest amount raised by a domestic social bond to-date. The issuance was well-received by investors and Pendal's sustainable fixed interest strategy was able to participate.
In our Beyond the Numbers report we have written about the positive impact Community Housing Projects (CHPs) financed by the NHFIC can have for individuals at risk. Now, during the coronavirus crisis, affordable and social housing providers are even more critical. This is true not only for those impacted by reduced employment options. The benefits also flow to the residential construction sector, which brings broader benefits to the Australian economy amid a very tough economic outlook.
Domestic employment data shows the virus's severe impact on our labour market. Some 664,000 jobs were lost between March and June this year, bringing the unemployment rate to 7.4%. The percentage of those seeking more hours and categorised as underemployed rose to 11.7% (Chart 6). Many individuals left the labour force altogether, reflected in a lower participation rate. This led to a dramatic drop in the number of total employed across the country (Chart 7).
The government's JobSeeker and JobKeeper subsidy packages have offered some reprieve to those who have found themselves in financial distress. However, these stopgap measures do not address core issues faced by financially disadvantaged individuals over the longer term. Even with JobSeeker payments, only 1.5% of rentals are considered affordable, while with no JobSeeker rentals in the majority of Australian capital cities are unaffordable.1 Before the pandemic there was already a significant supply shortage of affordable and social housing. Australian Institute of Health and Welfare data shows roughly 140,000 Australians were on a waiting list for social housing, often equating to years in the queue.2
Certain demographics continue to be disproportionately affected by housing-related challenges. This includes women living in regional areas. Roughly one in eight have been homeless in the last five years and one in five know a homeless woman, according to the YWCA's Women's Housing Needs in Regional Australia report. When asked what would improve their situation most, about half responded with a reduction or subsidy of housing costs.3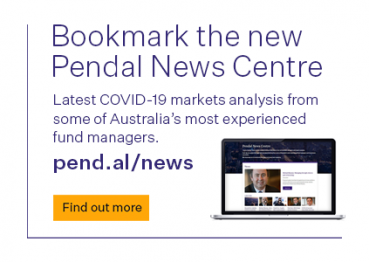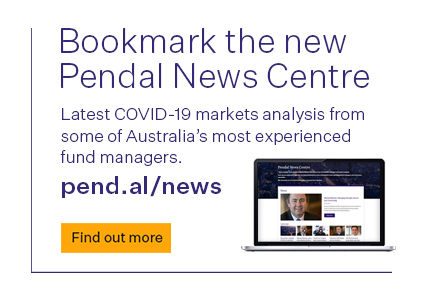 Beyond the negative impact on individual financial situations, COVID-19 threatens further weakness for the residential construction industry, where activity was already on a downward trajectory. New commencements are expected to follow building approvals lower. HIA forecasts a fall in dwelling starts to 134,000 in FY2021, down from a peak of 230,000 in FY2018. This reduction in new supply of homes threatens not just the at-risk individuals noted earlier, but the livelihoods of those in the residential building industry.
The proceeds of the latest NHFIC social bond will not resolve the issues described here. But they will make a significant contribution to the lives of those in need of housing assistance and help keep a number of tradespeople in work. Some 7100 new homes and management of existing properties have been financed by the NHFIC issues to-date.4 The latest deal financed 10 CHPs, which have operations in a range of regions and are targeted at different demographics.
This includes Women's Housing Limited which received a $9 million loan to refinance existing debt and buy new properties.5 These new properties will house women escaping domestic violence, who will be able to pay a rate much lower than the market rent. This helps essential workers in vital services such as healthcare and hospitals live closer to their workplaces.
The biggest recipient of financing was Sydney-based SGCH, the largest CHP in NSW. Its loan will help support 305 existing dwellings and 235 new homes in Australia's most expensive rental market. The low rate provided through the NHFIC facility was estimated to save $40 million over its term — funds that can be invested in hundreds of other homes.6
Other recipients included Argyle Housing which supports regional communities via affordable housing. Recent projects have included new homes in Griffith for workers in the agricultural industry, as well as areas with at-risk youth in Wagga Wagga. Housing Choices Tasmania received financing for new developments across the state.
New homes created by these CHPs will make direct and indirect contributions to the residential construction industry. For each $1 million of output for the sector, nine jobs are supported and $2.9 million of output and consumption is created for the broader economy, the NHFIC estimates. This multiplier effect is calculated as the second-largest across all 114 industries in the Australian economy.7 Powerhousing Australia estimates the construction of a standard stand-alone three-bedroom house helps 43 trades and sub-trades gain employment.8
In this landscape of lockdowns, social distancing and housebound workers, a place to call home is of paramount importance. A safe and stable home has become even more critical. Building new homes for at-risk individuals brings security to the recipients and generates broader benefits to the Australian economy at a vital juncture. As investors in these bonds, we believe these outcomes also allow our clients to have a positive impact on fellow Australians when they need it most.
David de Ferranti – portfolio specialist with Pendal's Bond, Income and Defensive Strategies team.
Pendal is an independent, global investment management business focused on delivering superior investment returns for our clients through active management.
Find out more about our investment capabilities:
https://www.pendalgroup.com/about/investment-capabilities
Contact a Pendal key account manager:
https://www.pendalgroup.com/about/our-people/sales-team/
1 https://about.bnef.com/blog/sustainable-debt-sees-record-issuance-at-465bn-in-2019-up-78-from-2018/#_ftn1
1 Rental Affordability Snapshot, April 2020
2 AIHW, Housing assistance in Australia 2019
3 YWCA, Women's Housing Needs in Regional Australia, 2020
4 NHFIC, NHFIC finalises largest social bond issue from an Australian issuer, 2020
5 Women's Housing Limited, 2020
6 SGCH, 2020
7 NHFIC, Building Jobs: How Residential Construction Drives The Economy
8 Powerhousing Australia, Australian Affordable Housing Report F2021, 2020
This article has been prepared by Pendal Fund Services Limited (PFSL) ABN 13 161 249 332, AFSL No 431426 and the information contained within is current as at 23 July 2020. It is not to be published, or otherwise made available to any person other than the party to whom it is provided.
This article is for general information purposes only, should not be considered as a comprehensive statement on any matter and should not be relied upon as such. It has been prepared without taking into account any recipient's personal objectives, financial situation or needs. Because of this, recipients should, before acting on this information, consider its appropriateness having regard to their individual objectives, financial situation and needs. This information is not to be regarded as a securities recommendation.
The information in this article may contain material provided by third parties, is given in good faith and has been derived from sources believed to be accurate as at its issue date. While such material is published with necessary permission, and while all reasonable care has been taken to ensure that the information in this article is complete and correct, to the maximum extent permitted by law neither PFSL nor any company in the Pendal group accepts any responsibility or liability for the accuracy or completeness of this information.
Performance figures are calculated in accordance with the Financial Services Council (FSC) standards. Performance data (post-fee) assumes reinvestment of distributions and is calculated using exit prices, net of management costs. Performance data (pre-fee) is calculated by adding back management costs to the post-fee performance. Past performance is not a reliable indicator of future performance.
Any projections contained in this article are predictive and should not be relied upon when making an investment decision or recommendation. While we have used every effort to ensure that the assumptions on which the projections are based are reasonable, the projections may be based on incorrect assumptions or may not take into account known or unknown risks and uncertainties. The actual results may differ materially from these projections.