Crispin Murray's weekly ASX outlook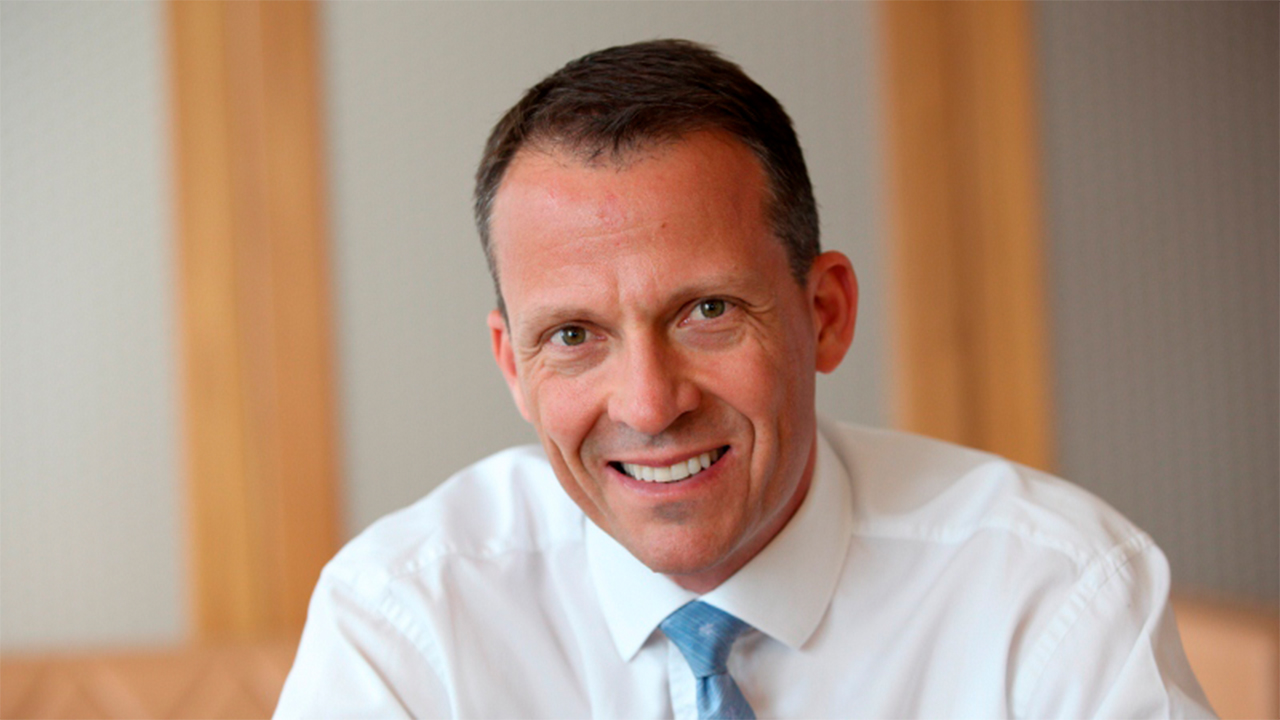 Here's what's influencing Australian equities this week according to Pendal's head of equities Crispin Murray (pictured above). Reported by portfolio specialist Chris Adams.
NOVEMBER was heading for the best monthly return for the S&P/ASX 300 since 1988 despite a quieter period last week.
The index lifted 0.98% to take the month's gains to 11.58% by the end of Friday.
Equity markets look a bit extended in the near term. A period of consolidation is possible. But we remain positive given the combination of stimulus, negative real rates, vaccine roll-out, growth momentum and earnings upgrades.
US Covid cases remain a risk. But European restrictions are taking swift effect with far less economic impact than before.
With vaccines on the horizon, the market seems to be looking through near-term Covid risks to focus on a more positive 2021.
Health outlook
New daily cases in the US fell last week though this is distorted by delays in reporting in some States due to Thanksgiving.
The next couple of weeks remain important with concerns that cold weather and more travel could see an acceleration in case trends.
Hospitalisation data is not great — new admissions remain high. But it is not as bad as many feared and most States have spare capacity.
European trends continue to improve. New daily cases in France have plummeted as lockdowns take effect.
Importantly there has been a lower economic cost than last time. Toll road traffic troughed with an 80% fall in the first lockdowns. This time it was down 40% and is already showing signs of improvement.

French hospitalisations appear to have peaked for this wave and are broadly the same as the first wave despite many more infections.
On the vaccine front questions emerged over the quality of the most recent AstraZeneca trials. They appeared to be small in sample size with a skew in age profile.
This may lead to a delay in approval as further data from different trial groups is collected.
This is a material issue for vaccination plans in countries outside the US. The US plan is skewed towards Pfizer and Moderna. In places such as the EU, UK and Australia the AstraZeneca vaccine plays a bigger role. In Australia this means far more significance on the Novavax trials.
This could see a vaccination program rolled out faster in the US than in other parts of the world, with implications for relative rates of economic growth.
Economic outlook
Data points are emphasising a paradox in the US economy. On one hand consumer sentiment remains soft. Real-time economic indicators have stalled or even show signs of deterioration.
On the other hand, GDP indicators continue to accelerate.
The gap is partly explained by inventory rebuild and net export growth.
Industrial production remain strong as a result. The housing market also remain strong, which is flowing through to other parts of the economy.
Corporate profits have rebounded faster than many expected, which is feeding through to capex and jobs.
One of the key swing factors for the economy is the savings rate. After peaking at about 34% of household income earlier in the year it fell to 13.6% in October.
If this returned to a normalised level of about 8% it would add a further 4% to 2021 GDP. This potential pent-up demand could be released as a vaccine rolls out.
Liquidity and monetary stimulus remain supportive. Combined money supply across the US, EU and China was up 18% year-on-year in October.
It is worth noting that forward indicators such as credit spreads continue to trend down, also supporting markets.
Market outlook
Confidence in the economic recovery continues to drive commodity price gains. Copper was up 3.2% last week and is up 11.7% for the month — well above pre-Covid levels.
Brent Crude gained 7.2% and is up 28.6% for the month. At US$48.18 a barrel it is nearing the major technical resistance point of US$50.
Demand remains a key difference between copper and oil. A lack of air travel continues to weigh on the latter.
We would not be surprised to see a near-term pull-back in oil. But once air travel recovers we could see it returning to the US$60 range next year.
Bond yields are holding recent levels despite good news on vaccine and economic growth and the improvement in sentiment suggested by commodity prices.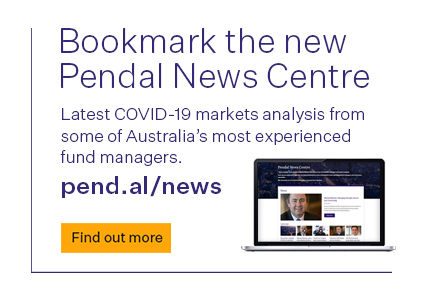 There is a suggestion yields are being supported by a view that less need for stimulus means less bond issuance and debt.
Gold continues to sell off as the need for safe haven reduces for now.
There is much debate about where the US dollar goes as the US dollar index (DXY) continues to trend down.
Bears point to a weaker dollar given the surge in Covid alongside twin deficits. We are not as negative, given better-than-expected economic performance.
While the USD is unlikely to retrace recent falls in the near term, we think it may hold up better than many are predicting. Either way a weaker USD is helpful for markets.
An 11% gain in the S&P/ASX 300 month-to-date leaves the market looking a little over-bought on technical factors.
Some near-term consolidation would be unsurprising. But the market's recent breadth has been encouraging with both growth names and cyclical stocks making gains.
Crispin Murray is Pendal's Head of Equities. He has more than 27 years of investment experience and a strong track record leading Australian and European equities funds.
He manages a number of our flagship funds along with one of the largest equities teams in Australia.
Pendal is an independent, global investment management business focused on delivering superior investment returns for our clients through active management.
Find out more about our investment capabilities: https://www.pendalgroup.com/about/investment-capabilities
Contact a Pendal key account manager: https://www.pendalgroup.com/about/our-people/sales-team/