Crispin Murray: this week's outlook for Aussie stocks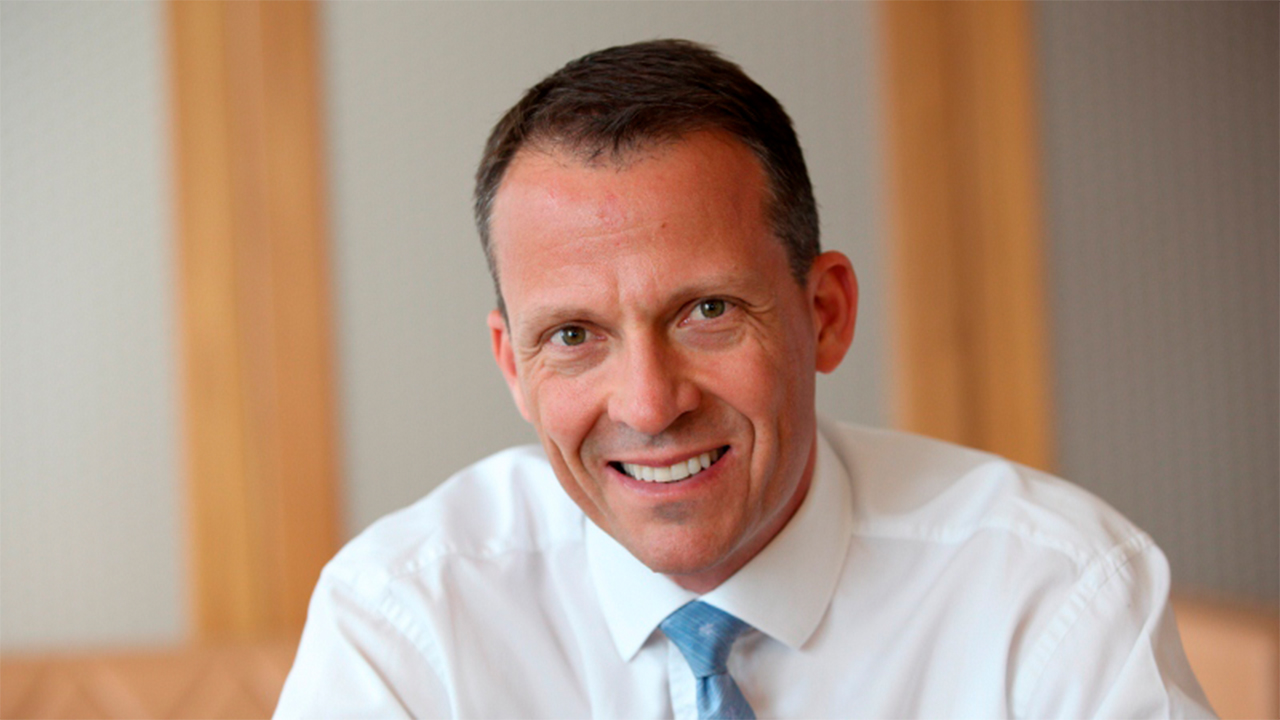 What's impacting Aussie stocks this week, according to Pendal's head of equities Crispin Murray (pictured above). Reported by portfolio specialist Chris Adams.
EQUITY markets continue to tread water — a trend likely to continue until the US election, barring unusually positive or negative economic or Covid news.
We continue to see a modest rotation from growth to value. Overall the S&P/ASX 300 gained 0.24% last week, while the US S&P 500 was down -0.6%.
Despite muted returns, there was a lot going on.
Economic data remains broadly positive but vaccine developments and the Fed update have disappointed markets somewhat. The US Presidential race has been complicated further by the passing of Supreme Court Justice Ruth Ginsburg.
New developments on key issues
·        Australian case trends: Continue to improve; combined with warmer weather we are seeing early signs on activity improvement.
·        US case trends: Slight deterioration, but reflects pick up in tests.
·        European case trends: Concern picking up, not yet impacting on the economy.
·        Vaccine: Recent data suggests some small delays in expected timeline.
·        US policy: Modest disappointment; no improvement in the odds of a fiscal deal, while some felt the Fed didn't go far enough in approach to asset purchases.
·        Equity markets: Seeing rotation away from growth, but not yet seeing performance in deep value (banks and energy).
Australian outlook
Average daily cases continue to fall in NSW and Victoria, increasing the possibility of state borders re-opening prior to the summer holidays.
There is some evidence of an improvement in confidence which — coupled with warmer weather — is prompting a pick-up in activity. Dining-out data in NSW has started to trend upwards.
United States outlook
An uptick in the rolling trend of average new daily cases is causing some concern. But the Labour Day holiday may have caused some distortion as case report data catches up.
There has been no increase in positive test results or hospitalisation rates. The latter is down 8% week-on-week. The return-to-school effect has not been as bad as many feared.
European outlook
We are seeing significant second waves of Covid-19 in France and Spain. The UK has also seen a pick up. Overall new daily cases in Europe are above US levels.
The key risk is a return to severe lockdowns which would stymie economic recovery.
Continental Europe has so far resisted significant restrictions. Governments are conscious of the economic implications and mindful that hospitalisation rates are far lower than earlier in the year.
In France case numbers are double the previous peak, but hospitalisations are a fraction of the previous high.
There is a belief the ability to live with the disease is improving. Vulnerable people are minimising their interaction with others and the impact of younger people getting infected is not cascading into increased hospitalisations.
Protocols in hospitals and aged care seem to be working better again. There is also a theory that masks reduce the viral load in those getting Covid, which limits the impact.
The UK is more concerning. The government — already under heavy criticism for its handling of the first wave —appears to be considering a more significant lockdown than Europe.
This is creating a lot of negative sentiment on the UK with the triple hit of a second wave, the end of employment furloughs in late October and increasingly acrimonious negotiations over Brexit.
This seems to have triggered the Bank Of England to begin preparing for the possibility of a move to negative rates. 
Vaccine outlook
Updates on various vaccine trials — including further investigation into the AstraZeneca safety issue — have resulted in some tempered expectations around vaccine timelines.
Two weeks ago polls suggested the probability of an FDA-approved vaccine and availability of 25 million units before March 2021 was as high as 90%. This has shifted back to 50% with various trials expecting later dates for interim data.
Policy news
The Fed provided further guidance on its approach to rates. Pre-conditions for higher rates are now full employment plus inflation at 2% plus inflation on track to move higher.
This "triple lock" provides quite a high bar to raising rates. At the moment the market is pricing in rates to be effectively zero until the end of 2023.
It took six year before rates rose after the GFC. Given the lack of inflation the rate cycle lasted only three years and rose 2%. On this basis, we can expect an extended period with rate rises. The ability of policy makers to create inflation is the key factor to watch.
While the news on rates was dovish, the market was disappointed that the Fed did not give more concrete guidance with regard to QE, yield targets and asset purchases.
At this point the approach remains flexible, without a clear signal. This may reflect a view that the economy is doing better than many expected. They may be willing to wait and see ahead of the election, retaining scope to provide additional measures should trends start to deteriorate.
Economic news
Despite some negative headlines underlying economic data remains reasonable. We saw better employment data out of Australia, while lead indicators in China, Europe and the US remain good.
Industrial production in the US continues in a sharp "V-shaped" recovery, as do retail sales and food services which, like housing, has shot back above pre-Covid levels. The risk here is that the withdrawal of stimulus may see trends come off again. This remains an area to watch.
US election watch
Biden remains steadily in front. Bookmakers rate him a 54% probability to win. However we are mindful this could be an unusually prolonged process, given the high degree of mail-in votes. A much higher proportion of Democrats have indicated they may mail-in versus Republicans.  
A potential issue from the death of Ruth Ginsberg is that if the Supreme Court is required to rule on an impasse in a contested US election — and if no replacement justice has been confirmed — there is a potential for stalemate.
Confirmation hearings have the potential to be very contentious and trigger a partisan response. At this point it is hard to see which way that breaks.
Markets
Despite the negative news on vaccines, the Fed's lack of commitment on extra QE and no fiscal deal, we are still seeing a rotation away from growth. This may be triggered by a sense that we have seen peak stimulus. Given the lofty valuations of growth names, this sense may be enough for a correction in growth names.
The bounce in value remains small in the context of the move in the last 18 months, but bears watching. 
In Australia this rotation has been into some industrial cyclical names. The key issue to watch is whether this extends into some of the deep value sectors such as banks (down -25% YTD) or energy (-40% YTD). At this point, investor appetite for these sectors remains muted.
Crispin Murray is Pendal's Head of Equities. He has more than 27 years of investment experience and a strong track record leading Australian and European equities funds. He manages a number of our flagship funds along with one of the largest equities teams in Australia.
Pendal is an independent, global investment management business focused on delivering superior investment returns for our clients through active management.
Find out more about our investment capabilities: https://www.pendalgroup.com/about/investment-capabilities
Contact a Pendal key account manager: https://www.pendalgroup.com/about/our-people/sales-team/