COVID-19 will change how we think about responsible investment
Regnan's head of advisory, Susheela Peres da Costa
INVESTORS may think they invest in companies and markets.  But they're really investing in economies and societies.
It's not until we experience a crisis like COVID-19 that this becomes clear.
When beverage producers start making hand sanitiser and car manufacturers start making hospital ventilators, it becomes clear there is limited value thinking about companies in isolation from their social context. When even the most blue-chip of companies have found themselves needing society's generosity, the social contract becomes apparent.
As we recover, the community will expect businesses to meet their end of this bargain.
Susheela Peres da Costa, head of advisory at responsible investment and stewardship leader Regnan, makes these observations in the latest edition of Responsible Investor.
The article, COVID-19 shows universal owners need active ownership to safeguard social assets and advocate for principled political economy, can be found here.
Social assets such as population health, intellectual investment, cohesive communities and strong, trustworthy institutions are the foundations on which economies grow and markets flourish, Ms Peres da Costa says.
"If Environmental, Social and Governance (ESG) is about seeing the forest and the trees, COVID-19 shows how both depend on strong roots in solid ground.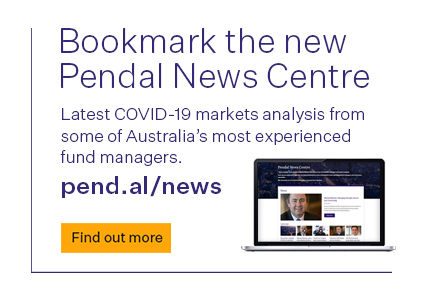 "These foundations are all but invisible in better times. For this reason, they are easily undermined when we are inattentive to their maintenance.
"But widely-diversified investors are exposed to social assets and the performance of the economy, and need better metrics that enable them to monitor their strength and resilience through good times as well as bad.
"The interests of individual market actors can be in tension with the healthy whole.
"Investors also need ways to ensure those roots are not undermined for a one-off windfall. It is important to empower decision-makers who can prioritise social assets and thus the economy when faced with competing interests of market actors."
Regnan is a leading provider of ESG research, engagement and advisory services. 
This article has been prepared by Pendal Fund Services Limited (PFSL) ABN 13 161 249 332, AFSL No 431426 and the information contained within is current as at April 1, 2020. It is not to be published, or otherwise made available to any person other than the party to whom it is provided.
This article is for general information purposes only, should not be considered as a comprehensive statement on any matter and should not be relied upon as such. It has been prepared without taking into account any recipient's personal objectives, financial situation or needs. Because of this, recipients should, before acting on this information, consider its appropriateness having regard to their individual objectives, financial situation and needs. This information is not to be regarded as a securities recommendation.
The information in this article may contain material provided by third parties, is given in good faith and has been derived from sources believed to be accurate as at its issue date. While such material is published with necessary permission, and while all reasonable care has been taken to ensure that the information in this article is complete and correct, to the maximum extent permitted by law neither PFSL nor any company in the Pendal group accepts any responsibility or liability for the accuracy or completeness of this information.
Performance figures are calculated in accordance with the Financial Services Council (FSC) standards. Performance data (post-fee) assumes reinvestment of distributions and is calculated using exit prices, net of management costs. Performance data (pre-fee) is calculated by adding back management costs to the post-fee performance. Past performance is not a reliable indicator of future performance.
Any projections contained in this article are predictive and should not be relied upon when making an investment decision or recommendation. While we have used every effort to ensure that the assumptions on which the projections are based are reasonable, the projections may be based on incorrect assumptions or may not take into account known or unknown risks and uncertainties. The actual results may differ materially from these projections.