Amy Xie Patrick: Take care chasing risk down the quality ladder
Pendal portfolio manager Amy Xie Patrick outlines the outlook for bonds and explains where to look for fixed income opportunities in this interview with online business channel Ausbiz.com.au.
Watch the video above or read the transcript below.
TRANSCRIPT
AUSBIZ.COM.AU INTERVIEWER: In the never-ending chase for yield, our next guest Pendal portfolio manager Amy Xie Patrick, is warning investors not to get spooked. She joins us live in the studio. Great to have you here. It's a really interesting spot that we find ourselves in right now. We know of all the potential dangers, all the potential risks out there. But it's as if is if there's FOMO forcing people into equities as people are looking for a return that is hard to find.
AMY XIE PATRICK: Absolutely. I think you've hit the nail on the head. Is it because people want all this extra risk in their portfolios right now? I don't think it is. The risks are well known, but the outcomes of those risks are still highly uncertain as it's to do with the fact that we're in a zero-interest rate world.
For most major jurisdictions in this world, policy rates are as low as those policy-makers feel they can go. In the search for return income yield, you have to grab whatever you can. I don't think it's so much that people want to go further out the risk curve, but we're being forced to. When you come out of a crisis, you tend to be more risk-averse and thinking about saving for the future.
But when I put my savings in term deposits or my savings account, it gives me nothing. And I've got to think about my children, right? So how do I get some return out of that saving? I'm pushed further out the risk curve and the savings glut that the world was facing before.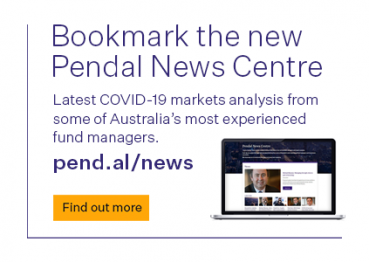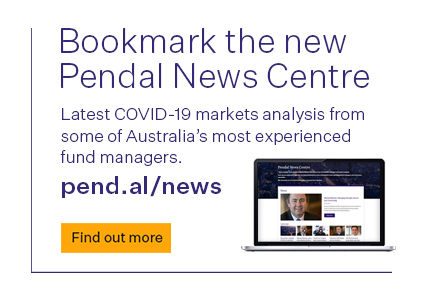 AUSBIZ.COM.AU INTERVIEWER: Amy, the fixed income world is large and very wide. Where would you be investing in this type of market at the moment? Corporate bonds and investment-grade high yield, how would you be playing them?
AMY XIE PATRICK: There's a great range of thought on this. The majority of the consensus seems to be that you need to chase more yield and government bonds simply don't give you that much yield anymore.
You need to turn your back on them and go further out the risk curve — especially with the fed buying not only investment-grade debt, junk-rated debt and fallen angel debt. People feel safer going down the risk curve that way.
I would just caution against chasing risk too much down the quality ladder because, at the end of the day, the economic crisis and health crisis is still in full swing. It may mean chasing good headline income now, but what if those bonds default and they don't pay you any income at all in the future?
You only need to look as far as Japan and Europe to see that just because yields start from a low point, doesn't mean that they can't go lower. The power of duration in fixed income means that if you buy longer-dated bonds, you get that beautiful multiplier effect as yield goes lower as well.
AUSBIZ.COM.AU INTERVIEWER: When it comes to Aussie 10-years now we're seeing record lows. It's trading at 0.9, 0.92%. Can it go lower?
AMY XIE PATRICK: A year ago, two years ago, the exact same conversations were being had right at 1.5%. Can they possibly go lower? You know, at 1%, can they go low? Well, they did go lower, so we're just back around that one percentage level. A lot of people's arguments with longer-dated bond deals and the reluctance to chase them because they think they can't go lower.
It's purely because a lot of central banks rightly or wrongly feel that at the zero bound that's enough, they can't deliver any more rate cuts. But if you compare the current episode to what happened in the global financial crisis, this hit to economic activity has been far worse than what happened in the GFC.
And yet the number of basis points of cuts that central banks have delivered have been so little compared to what they were able to deliver in the GFC.
Even though zero cash rate sounds like a really easy monetary policy setting. Actually, it might not be that easy. It might actually still be quite tight. And as long as policymakers don't want to inject extra fiscal stimulus we're locked at this zero lower bound at the front. How can long end yields really sell off meaningfully?
And then what if we get another shock? Even though lots of people say with yields so low, the asymmetry is actually that yields go higher. With all these risks, the asymmetry is probably still lower.
AUSBIZ.COM.AU INTERVIEWER: I'm curious to know when it comes to central banks when you hear the FOMC when you get minutes from the RBA, what is it that you zone in on to help form your view of where bond opportunities could go and where opportunities in fixed income could lie?
AMY XIE PATRICK: I think you just have to take them at face value. The consensus is deafening right now especially with the market rebound, equities are roaring up.
I think there's a lot to hold central banks back right now. Not to say that they'll always be held back, but for me, the more medium-term risk is not so much what the central bank says, but what our governments say.
Will this fiscal stimulus be with us for as long as the economy needs or will there be this urgency to claw back to some kind of fiscal discipline again? Will all that fiscal stimulus get withdrawn right before the economy gets traction in the recovery trajectory? And what happens then?
So it's not so much reading what the central bank has said, because quite frankly what they say right now is fairly boring. They're saying that we're at zero, we've done as much as we can. Fiscal, please take over.
Amy Xie Patrick, Portfolio Manager – Bond, Income, and Defensive Strategies team.
Pendal is an independent, global investment management business focused on delivering superior investment returns for our clients through active management.
Find out more about our investment capabilities:
https://www.pendalgroup.com/about/investment-capabilities
Contact a Pendal key account manager:
This article has been prepared by Pendal Fund Services Limited (PFSL) ABN 13 161 249 332, AFSL No 431426 and the information contained within is current as at July 7, 2020. It is not to be published, or otherwise made available to any person other than the party to whom it is provided.
This article is for general information purposes only, should not be considered as a comprehensive statement on any matter and should not be relied upon as such. It has been prepared without taking into account any recipient's personal objectives, financial situation or needs. Because of this, recipients should, before acting on this information, consider its appropriateness having regard to their individual objectives, financial situation and needs. This information is not to be regarded as a securities recommendation.
The information in this article may contain material provided by third parties, is given in good faith and has been derived from sources believed to be accurate as at its issue date. While such material is published with necessary permission, and while all reasonable care has been taken to ensure that the information in this article is complete and correct, to the maximum extent permitted by law neither PFSL nor any company in the Pendal group accepts any responsibility or liability for the accuracy or completeness of this information.